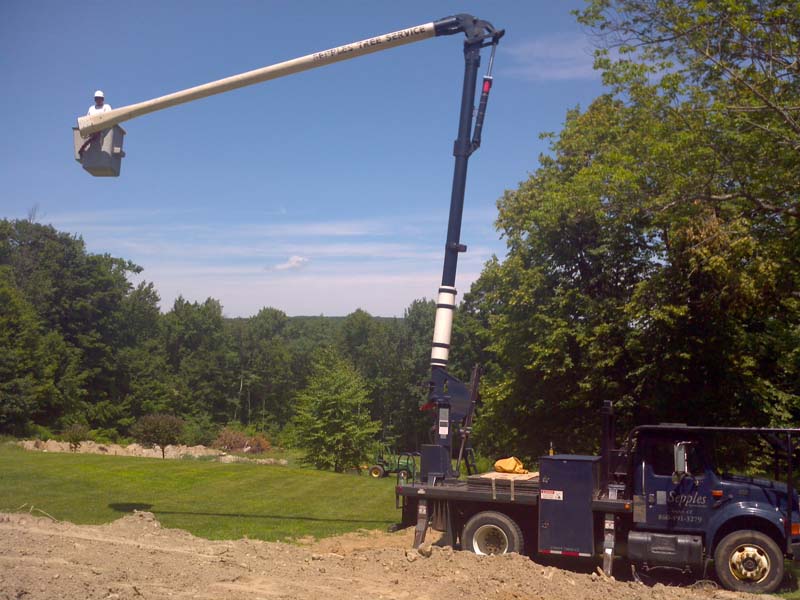 The Sepples Tree Services organization is backed by a comprehensive range of well serviced equipment which ensures that all work is performed safely and efficiently.
Log Truck  This vehicle with its own crane means that heavy tree sections can be lifted directly and removed from site.
Bucket truck. Giving rapid access to work over 60 feet up.
18" wood chipper. Reducing limbs up to 18" diameter to chips.
Self propelled stump grinder. Capable of gaining access through a 36" space.
Back Hoe with grapple loader
Field mowers and blowers.